TIM
Tractor Implement Management
Innovative technology
TIM enables the implement to automatically control certain functions of the tractor to optimise the quality and efficiency of the overall system.
Certified solution
Kubota is the first manufacturer to receive the renowned AEF certification for a tractor/implement combination.
Powerful tractor/implement combination
Highly efficient combination of M7003 Premium KVT tractor and BV Series TIM round baler.
Optimization inside Kubota Farm Solutions
Kubota Farm Solutions: New ways to control and optimise operations by controlling the tractor via the implement.
Multiple benefits
The TIM system offers decisive advantages, such as reduced driver fatigue, while at the same time increasing comfort and efficiency.
M7003 Premium KVT Tractor
M7003 Premium KVT Tractor
TIM system as optional equipment
Tractor can be controlled by all AEF-certified TIM equipment
TIM implement can access tractor functions such as PTO, hydraulics and travel speed
Great increase in comfort
Less strain on the operator, who can concentrate fully on steering the tractor
BV5120 round baler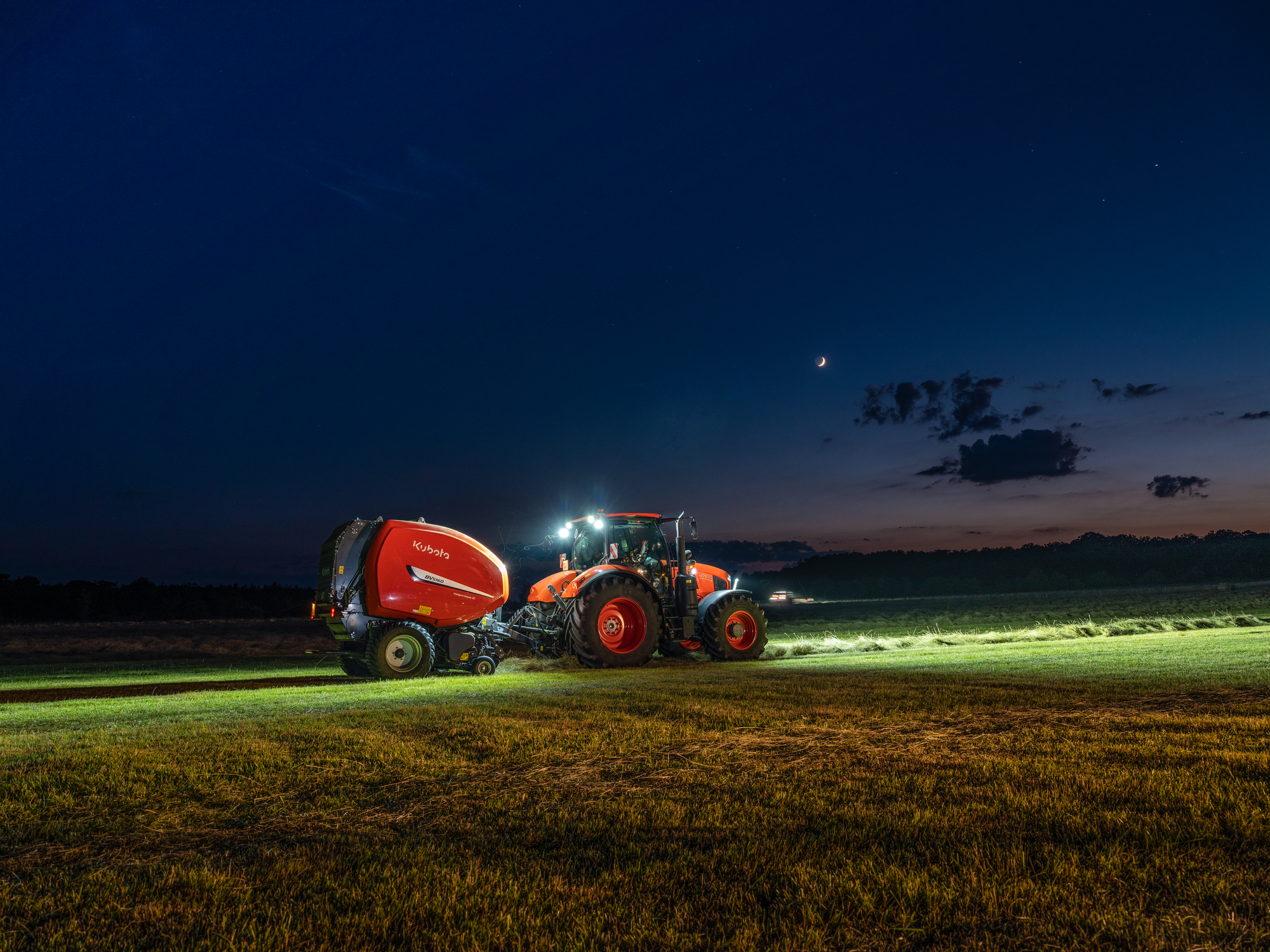 BV5120 round baler
TIM system as optional equipment
TIM takes most of the work off the operator's hands when baling
Significant increase in comfort for the operator, as endless work steps are saved
Reduced operator fatigue and faster completion of work while maintaining high bale quality
High user-friendliness of the TIM system, which even regularly changing operators can quickly master