RTV-X1110
Utility Vehicles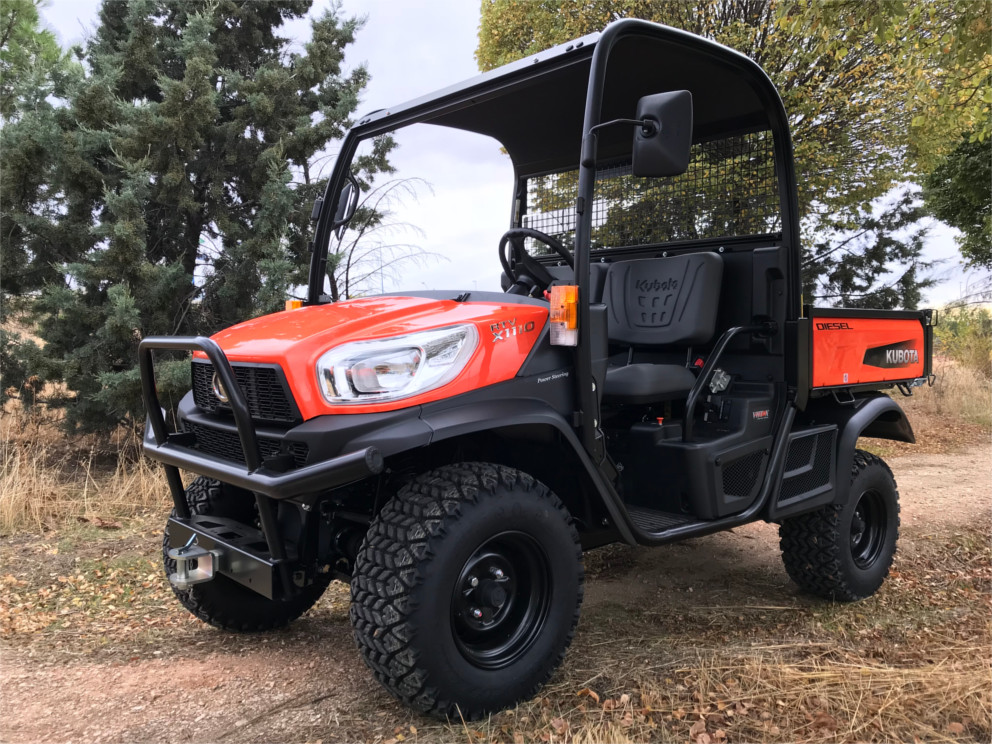 The all-new RTV-X1110 offers greater power and more versatility thanks to a powerful and economical 24.2 HP Kubota 3-cylinder liquid cooled ETVCS diesel engine.
Thanks to its unique drive train arrangement, the RTV-X1110 goes where other utility vehicles can't. Kubota's innovative VHT-X variable hydrostatic transmission and dynamic engine braking makes the RTV-X1110 one of the safest utility vehicles on the market. With its rapid acceleration and gripping traction, the RTV-X1110 can stop and resume climbing without the need for braking.
Ergonomically designed for effortless operation and optimum driver and passenger comfort; the RTV-X1110 features deluxe split-bench seats, digital easy-read instrument panel, under seat storage with full ROPS protection designed for easy access to a hydraulic cargo tipping bed.
So, wherever you want to go or whatever the challenge the RTV- X1110 is the unbeatable choice for work.